Mrs Walsh P4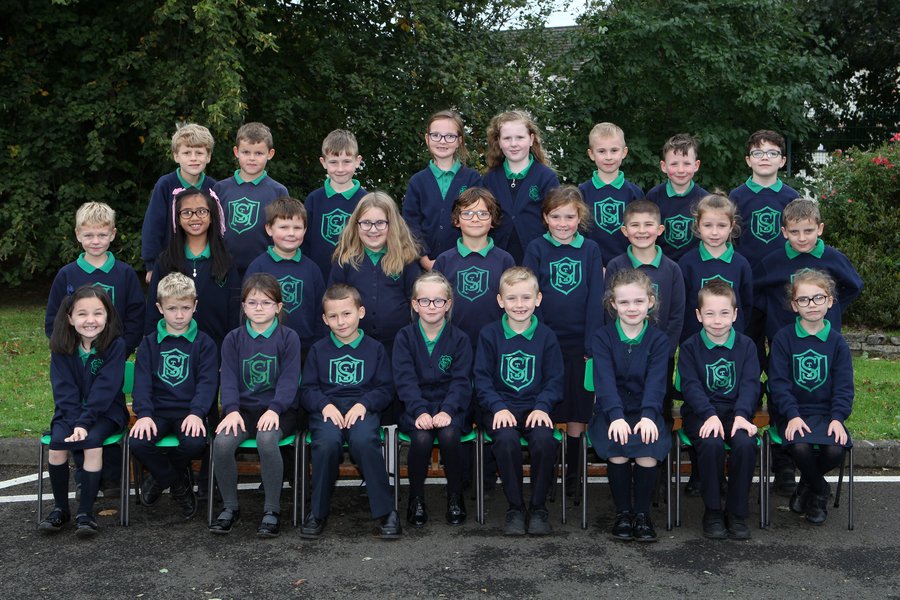 Term 3
Welcome to Term 3 of Primary 4.
Literacy
Primary 4 will be reading the novel 'Flat Stanley'. They will also be reading, responding to and acting out some playscript texts. Nouns, adjectives and verbs will be discussed in all texts.
In writing the children will focus on learning the features of recount texts. Creative writing will be explored through our class novel or topic work.
Please continue to help your child with daily guided reading homework, written literacy homework and learning spellings. The children will be given their final AR points target for the year - please remind your child to complete their independent AR reading each night.
Numeracy
Primary 4 have moved onto numbers to 999 - they will work on place value, odd & even numbers, addition and subtraction of these numbers.
The children have now covered the times table facts for 2, 5, 10, 3 and 4 - they should continue to learn these facts for quick recall and also relate them to the division facts. 3 x 4 = 12 12 divide by 4 = 3
4 x 3 = 12 12 divide by 3 = 4
We continue to work on money, now using all coins and the notes £5, £10 and £20. The children should be thinking about change from £1, £2 and extend to change from £5, £10. Please continue to help your child with reading times on the clock, they have covered time in 5 minute intervals in both analogue and digital clocks. Data handling using Venn, Tree and Carroll diagrams, weight, capacity and volume and probability will also be upcoming topics . We continue to build on problem solving and reasoning throughout all of our daily numeracy activities.
Please don't forget to log in at home to use your 'Mathletics' account to practice all your numeracy skills and facts.
Topic
Our exciting new topic for P4 is Ancient Egyptians. We will explore the science, history and geography of this topic by finding out about many aspects of Egyptian life including mummification and Egyptian Pharaohs and Gods.
PE continues on a Thursday afternoon but in the run up to Sports day children should bring trainers to school everyday as we will practice outside when the weather permits.
We look forward to celebrating our First Holy Communion on Saturday 18th May. Please help your child to learn the prayers, hymns and mass responses.
World Book Week Celebrations
Monday 4th March
Primary 4 thoroughly enjoyed having their parents join them for their Literacy learning today.
They focused on learning the features of report texts, reading different reports in non-fiction books and also matching statements to report text features.
The children also enjoyed a 'Story Spinner' game to make up silly stories, thinking about character, setting and plot. They also produced some creative book covers to compliment their book review writing competition.
Enter text...
Grandparents Day
Wednesday 30th January
Primary 4 boys and girls loved having their grandparents visit the classroom today. It was lovely to share our grandparent portraits and writing with you. Thank you to all the grandparents who came along. We hope you enjoyed it as much as we did.