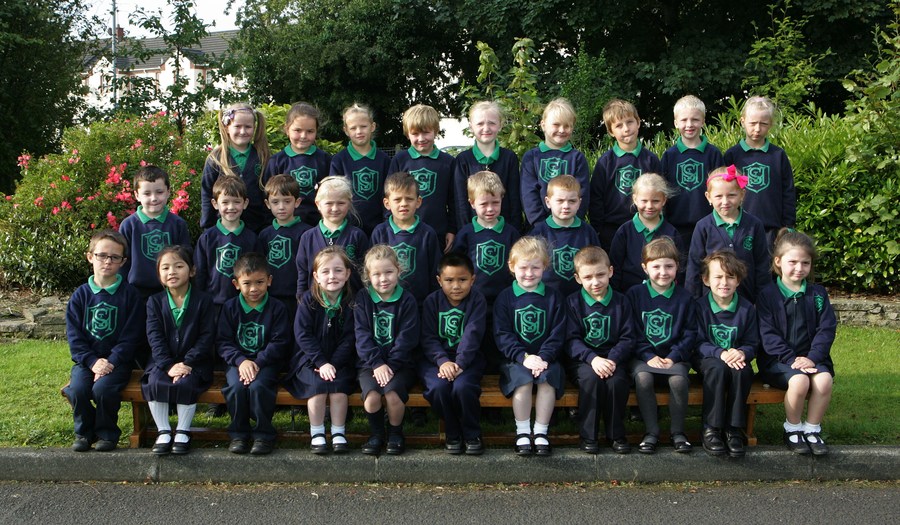 Mrs Mulgrew
There are 29 children in my P2/3 class: 14 boys and15 girls. This year I have 21 P2 pupils and 8 P3 pupils. From the very first day back in September, the children were well settled and happy, despite being over in the 'big' side of the school for the first time!
During the first term, we have been learning all about 'Ourselves', especially how to keep our bodies healthy and ourselves and others happy! The children have enjoyed learning through different activities, including painting with their hands and fingers and finding out how many times they can hop, skip and jump in one minute-exhausting stuff! In the next term, we will be learning all about 'Houses and homes'.
On Wednesday 22nd October there will be lots of spooky goings on when the class visits Springhill House in Moneymore for a Halloween fun day. Springhill was built in the 17th century and is owned by the National Trust. Miss Rainey loves taking her class there every year for Halloween stories, games and art activities. The children will also be returning to school experts on bats!
Click on the link below to see some photos of the children at Springhill.