Mrs O'Boyle & Mrs Leonard P5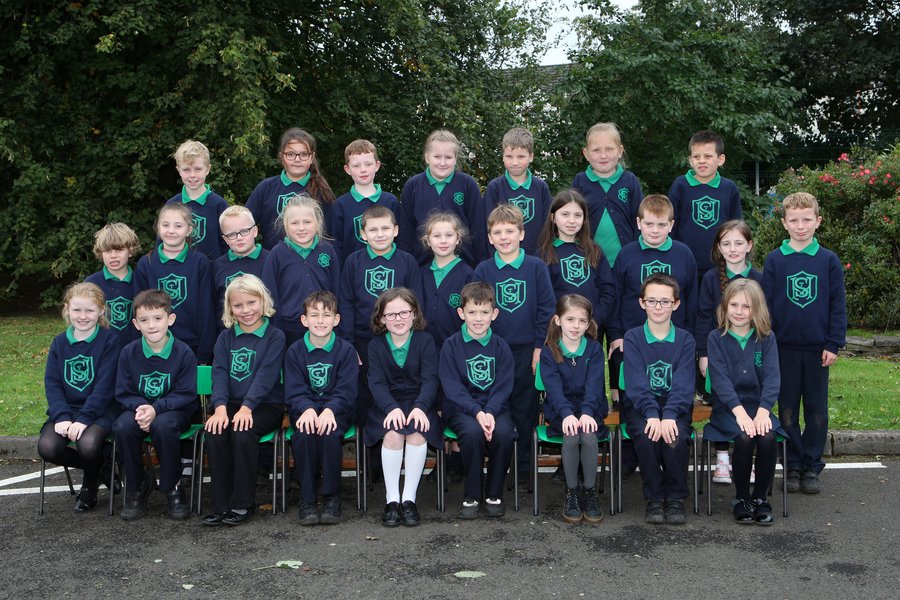 Everyone in P5 is well settled back into the routine of school life and has been keen to learn new things. We are thoroughly enjoying our World Around Us topic this term which is a history based topic about the Titanic. Given that the Titanic was built in Belfast and sunk 100 years ago it fascinates and inspires people of all ages. Some children have been lucky enough to visit the new museum in Belfast and enjoyed sharing their experiences and souvenirs with the rest of the class.
Much of our Literacy is based upon The Twits. The Twits is a very humorous book written by Roald Dahl and illustrated by Quentin Blake. Activities will also include an author study about the life of Roald Dahl, who thought that if you're going to get anywhere in life then you have to read a lot of books. So far everyone has enjoyed reading about the disgusting Twits and how they like playing horrible tricks on one another. The children have invented their own tricks so watch out at home!!
We also have been learning how to become good learners. Everyone is working hard on improving their learning; the children have set themselves personal targets to help remain focused on this.
Why not help your child to improve their mental maths by encouraging them to use a range of maths games online.
Some suggestions:
http://www.woodlands-junior.kent.sch.uk/maths/index.html
Everyone in P5 is thoroughly enjoying reading our class novel The Iron Man by Ted Hughes. We have especially enjoyed exploring the descriptive language the book has to offer. The children have learnt about similes, interesting adjectives and powerful verbs. They are now using what they have learnt to help them make their creative writing more appealing. The children have had great fun creating their own 'Metal Menus' for the Iron Man.
The Iron Man links well with our topic in The World Around Us, Earth and Beyond. The children have learnt lots of new facts about our planet Earth; they all particularly loved researching our planet's natural record breakers. We also have been learning about how we need to protect our planet from global warming and the children have been thinking of ways to reduce their carbon footprint. I hope they have all been doing them at home!!
In Maths the children have been working very hard in number, with much of the emphasis being on multiplication and division. It's vitally important that everyone knows the table facts and can quickly recall them. There is lots of fun ways to learn them off and the use of websites can be very beneficial. The children have also spent a lot of time on data handling this term so far. They have completed their own surveys, using tally charts to record and bar charts to represent the data. Quiz them on the class's favourite sport.
Catherine Glackin
Catherine Leonard